New research shows that organic links on the web often exist for explicitly promotional reasons.
A study of linking behaviour on the web was conducted between May and June 2016 in hope to understand the following:
Why web publishers link out to other websites.
What regular web users think about links.
Quantitative study involved over 2000 respondents from Australia and USA showing a surprising number of users who consider promotional and commercially-driven reasons to be primary purpose of external links on the web.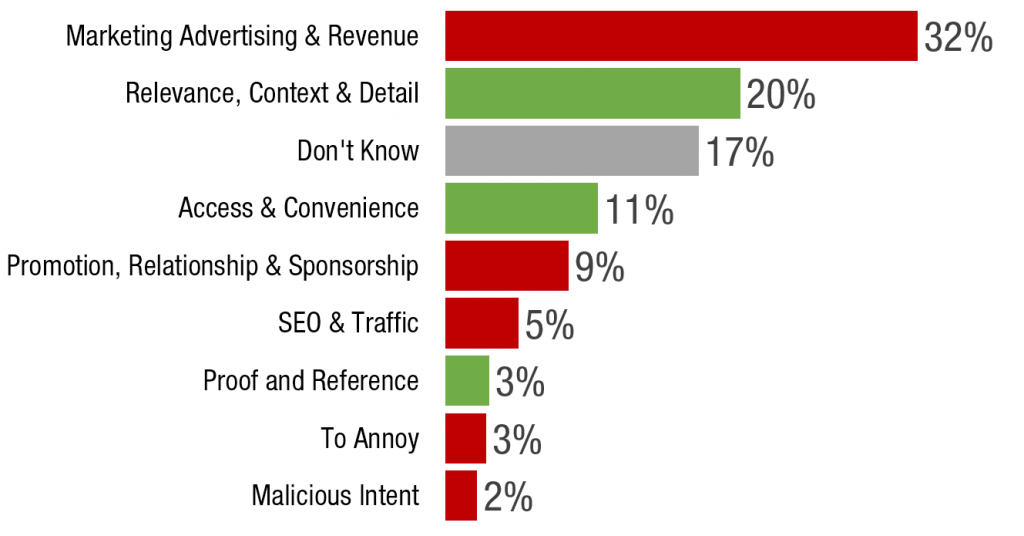 Question: What do you think is the main reason for a page on one website to link to a page on another website?
Most of us in the SEO industry consider relevance and context a hallmark of true "natural links". Surprisingly only one in five respondents see links that way. Analysis of open-ended answers highlighted several prominent categories created by clustering of related answers. "Marketing, Advertising & Revenue" surfaced as the most prominent theme with one in three web users considering links to be of mainly promotional nature. Even if we merged "Access and Convenience" (11%) with "Relevance, Context & Detail" (20%) it still wouldn't beat the top reason, especially if we added "Promotion, Relationship & Sponsorship" (9%) and "SEO & Traffic" (5%) to it.
Commercial vs Noncommercial
Further analysis involved merging of commercial and noncommercial reasons behind external links showing that most web users consider links to be of explicitly promotional nature (including personal gain or purposely promotion of third parties):

Updated Link Classification
Back in 2013 we performed a similar study and found eight primary reasons why links exist on the web. Since then I've also added "Proof" as a category and as of today I'm introducing "Promotion".
Attribution
Citation
Definition
Expansion
Identification
Example
Action
Relationship
Proof
Promotion
The above reasons are overlapping in nature and can be combined in any number of ways. For example linking to a page to show "Proof" and back your statements can also imply "Expansion" where users are not only checking on the validity of your statements but also expanding the subject matter and going deeper into research.
What does this mean?
This creates an interesting problem when evaluating links on the web, regardless of whether you are part of Google's search quality team or work SEO-side. We're often lead to believe that "commercial anchor text" is a bad thing and an open invitation for penalties. When performing link clean-ups, webmasters are advised to remove, nofollow or disavow commercial links from their link profile. Guest posts, sponsorship and business partnerships all fall under this category. Yes there's abuse in all of these categories but there are also many legitimate cases. So who has the right to decide if a link is "inorganic" because it's of promotional nature when we know that organic links do exist to promote things.
Consider the following post, and its "natural looking" anchor text "in May, 2015". A link of this type will never trigger a penalty, it's utilitarian and obviously useful to readers:
It supplies context and background information.
Expands topic by providing additional detail.
Gives users optional access to further information.
Enables leaner, more digestible content.
But here's the catch. AlchemyAPI (linking) and IBM Watson (linked) are in a business relationship and the link is of a promotional nature. In addition to this, the two authors (linking and linked) could also be friends and wanted to promote each other's product or story to gain popularity, traffic and sales. And this is normal.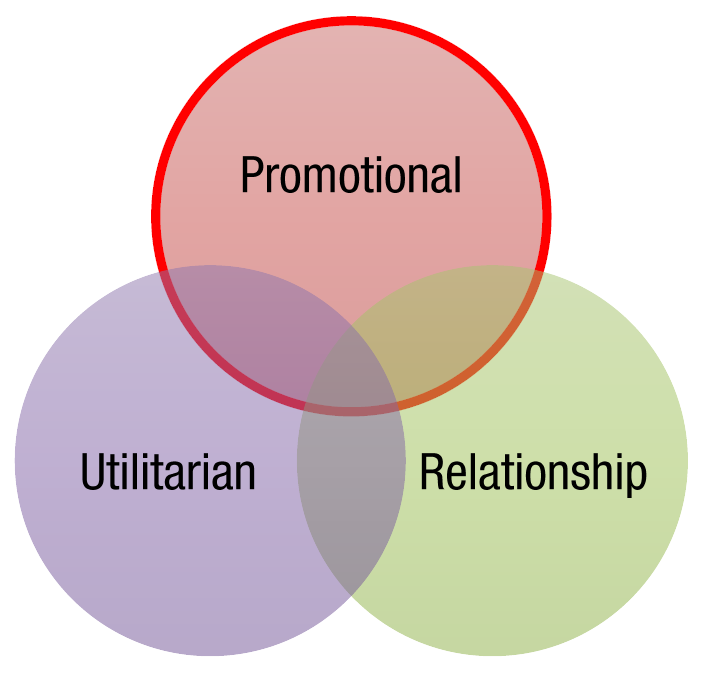 I see a lot of websites nofollow links to their partner websites, sister companies and various other forms of affiliation because they were told to do so by their SEO or even someone in Google's webspam team. This sort of madness has to stop. If commercially-driven links exist on the web organically then they're organic in nature and shouldn't be treated as "clean-up material" nor should those links be penalty-yielding.
Highlights From Quantitative Study
Our webmaster interviews revealed fewer commercially-driven reasons and focused more on value and user experience:
2023 Update
Here's the list of most commonly used anchor text which top 10 blogs on the web use to link out to other websites: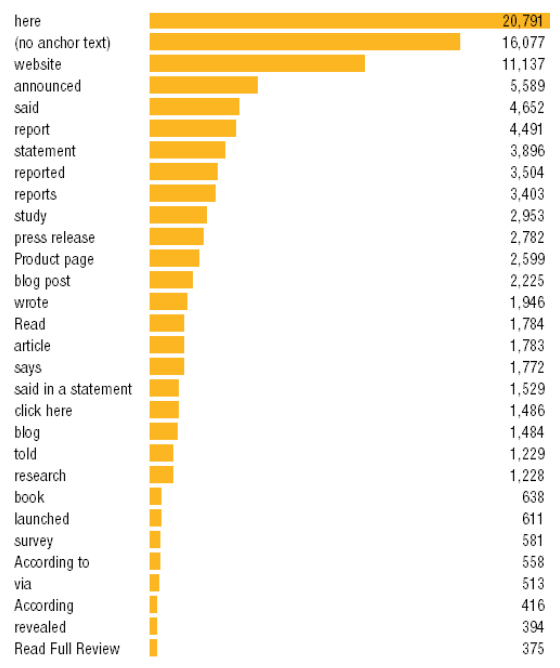 Dan Petrovic, the managing director of DEJAN, is Australia's best-known name in the field of search engine optimisation. Dan is a web author, innovator and a highly regarded search industry event speaker.
ORCID iD: https://orcid.org/0000-0002-6886-3211
---
---