Marketing Excellence Award
"The achievement of online marketing company Dejan SEO in creating their advanced keyword calculator enables them to efficiently find the best possible keywords for any company's website and increase their exposure and traffic by up to 50%."
Rand Fishkin, Moz
"Dan Petrovic is putting out some of the best, most advanced, most well-researched content in the SEO field right now.
If you haven't seen his post on User Behavior yet, check it out: https://moz.com/blog/user-behaviour-data-as-a-ranking-signal"
25/08/2015, Rand Fishkin, Google+
John Mueller, Google
"This is a pretty insightful "SEO Challenge" hangout – check out the questions & answers or just listen in for ideas by the experts."
30/08/2012, John Mueller, Google+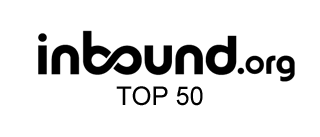 Inbound Top 50
"#Inbound50 Top Marketing Blogs on the Web!"
2/12/2014, http://inbound.org/top/blogs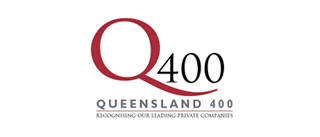 Queensland's Top 400
"…recognised for its outstanding achievment in business and for its contribution to the economic growth of Queensland."
Queensland 400, 2011
The Best Laid Plans Of Online Marketing
"…SEO firm Dejan SEO lays out some of the reasons your online campaign is not performing up to expectations."
01/09/2014, Steve Olenski, Forbes

"The experts over at Dejan SEO will bring you through the steps of performing your own SEO site audit. The guys over at Dejan SEO live and breathe this stuff, so we thought there was no one better to teach us on the subject."
25/02/2014, Lisa Toner, Hubspot
#5 on Moz's Top Posts of the 2015
"The theme encompassing this year's highest-scoring posts seems to be centered around sparking discussions, debate, and new ways of thinking about quotidian tasks."
08/01/2016, Felicia Crawford, Moz

Munich, Sydney and Melbourne
2010, 2011, 2012, 2013, 2014 and 2015
"Dan Petrovic, the CEO of Dejan, is a well-known search engine specialist and a frequent speaker at major Australian and international industry events. His research and experiments have drawn attention of the worldwide community and industry journals."
Easy ways to lift your net profile
"Webpages need to attract users and not the bots that crawl and search those pages, says Dejan SEO founder Dan Petrovic."
30/11/2012, News.com.au
Google Semantic Search
"…I owe a huge thanks to all those who I shared snippets of my thoughts with and who were kind enough to provide feedback or add their own ideas. […] ,Dan Petrovic whose frequent SEO experiments clarified my own ideas…"
Advid Amerland, Author, Google Semantic Search
A clean cyber slate comes at high cost
"Brisbane firm Dejan SEO is one company that has tapped into the reputation management market."
09/04/2011, Kate Higgins, The Courier Mail
Young Entrepreneur Awards
"Young entrepreneur Dan Petrovic is carving a swathe in the market with his search engine optimisation (SEO) company."
"Dejan SEO works directly with Google data and offers an extensive modelling system unique to Australia."
"The search engine optimisation (SEO) industry is fiercely competitive, but for Dejan SEO founder Dan Petrovic that's no reason to hide trade secrets."
Brisbane Business News

"I can't tell you how much I love your SERP Preview Tool–excellent stuff, works on all our development environments and helps me easily explain SEO to the people who make the financial go/no-go decisions."
23/9/2014, Steve Bates, Nike
Private manned Mars mission gets first sponsors
"Initial sponsors include Byte Internet, VBC Notarissen, MeetIn, New-Energy.tv and Dejan SEO (an Australia-based search engine optimization firm)."
03/11/2012, Brian Versteegm CBS News
Hijacking Google Search Results With Duplicate Content
"Dan Petrovic has explained how he hijacked a few pages in Google to show his copied version over the original version of the page."
14/11/2012, Barry Schwartz
Search Engine Land
SEO Q&A By SEOs
"Dan Petrovic put together one of the more useful Google Hangouts I've yet to see by a non-Googler."
30/08/2012, Barry Schwartz
Search Engine Roundtable
Innovation
"Innovation tends to strike when we face challenges. It could be anywhere and in any situation, but when a great idea forms it tends to a produce one of those rare moments of exceptional focus and clarity. There's nothing quite like it."
2014, Dan Petrovic, Interview with Griffith University
Branding in SEO
How 9 Agencies Approach Building Their Brand: "…to find the answer, I decided to survey some people behind successful SEO companies."
2014, AHREFS
SEOktoberfest
Dan Petrovic attends the exclusive SEOktoberfest event in Munich as one of the expert speakers and a member of the social media panel.
2014, SEOktobefrest
University of Washington
"This detailed analysis answers that very question with case studies, actionable tips, statistics and a visual guide to little-known features."
14/04/2014, Kilian Frey, University of Washington

The Ultimate Resource for Google Analytics
"Take a look at these resources once you feel confident in your ability to understand and utilize the most basic Google Analytics features."
28/02/2013, Taylor Hawes, Hostgator

International SEO

"Dejan SEO has created a free tool that enables site owners to validate the implemented hreflang annotations."
31/10/2013, David Moth, Econsultancy
Monitoring Search Rankings and Fluctuations in the SERPs
"Designed by Dejan SEO, Algoroo tracks Google's algorithm changes by observing turbulence levels for the rankings of hundreds upon hundreds of keywords."
13/06/2014, Chris Burgess, Marketing.com.au
Web users think most outbound links are commercial [study]

"I really like Dan's classification of links, which now straddles 10 distinct areas. […] Dan makes the point that since many of these link types overlap, it can be hard to spot the true intent as to why a link exists."
13/06/2014, Chris Lake, Search Engine Watch

"The first indication that you may have been affected by an algorithmic penalty is a noticeable drop in your search traffic.
Use Algoroo to look for any significant spikes in the Google algorithm."
2014, Chris Meier, Positionly

SEMrush Partnership Improves SERP Preview Tool
Partnership with SEMrush introduces additional functionality to our SERP preview tool. Over three thousand of our users will now be able to see top organic keywords for the tested URL.