Tasmin Niha, PPC Specialist
Every business is unique with different marketing objectives. DEJAN Marketing offers both single and multi platform solutions across Google Ads (including display and shopping network),  Bing, YouTube and Facebook Ads. Through offering a multi-platform PPC (pay-per-click) solution DEJAN Marketing can achieve maximum reach over a targeted audience, giving your business the ability to advertise with the best possible ROI (return-on-investment).
*Account launch fee of one month applies to new campaign builds or significant rebuilds.
Our consultants will evaluate your needs to recommend the right solution for your business. We charge a monthly fee for our management services and will suggest a monthly advertising spend that you are comfortable with, paid directly to the publisher. Contact us to get started by calling 1300 123 736 or filling out your details in the form above.

Tools and Software
DEJAN Marketing has developed many tools to assist in research, development and optimisation of PPC Campaigns. We also have access to a number of paid tools that help identify problems and opportunities in PPC accounts. However, although these tools are useful and help us work more efficiently we know that no piece of software can replace human management. That is why having an account manager with the skills and experience and also the time and resources is critical to successful online advertising. Follow the links for more information on our Google Ad Management service or our Facebook Management
What Do Our Customers Say?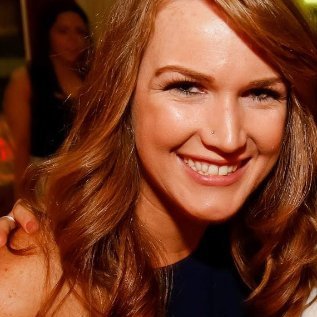 We started with DEJAN over three months ago. We've had a large AdWords account which had been challenging to keep maintained. DEJAN gave our account the attention it deserved. Since the handover, we have noticed a big difference in results. We are getting much better conversion rates. DEJAN have also reduced our cost per conversion which is great!
Being consulted on decisions is important to me as a Marketing Manager. Reporting is spot on and I always feel like I understand what is happening. I always have enough information to be able to keep other stakeholders in the loop!
The level of service at DEJAN is excellent. I have developed a fantastic relationship with our PPC strategist. 5 stars from me!
Ella Cook, Marketing Manager, Brazilian Beauty
Frequently Asked Questions
Q: How many phrases can I target?
A: Unlimited. As many as needed to achieve traffic and sales in line with an effective strategy.
Q: There are so many pay per click companies, why are you better?
A: Our diverse team have been carefully selected and include PPC strategists from large agencies and internally from multinational corporations.
Q: How do you determine the monthly price?
A: The price depends on hours required for monthly account building and optimisation tasks.
Q: How long does it take?
A: We will usually have your campaign up and running within 72 hours.
Q: When can I expect the results?
A: We usually start to see positive results within 2 -4 weeks but it can sometimes take a couple of months to to start seeing a marginal return on investment (ROI)
Q: What exactly will you do?
A: The various optimisation tasks are endless and very dependant on your situation at the time. We are more than happy to provide updates on all work performed.
Get in Touch
Give us a call or leave your details and one of our consultants will be in touch. We're happy to provide a free review of your existing AdWords account or if you're new to AdWords we'll put together a tailored proposal outlining your options. We look forward to hearing from you!