Today we noticed a way to potentially inflate the amount of (not provided) keyword in Google Analytics. Traffic from links on https://www.google.com and some of its subdomains will be treated as organic traffic with the keyword (not provided) and not as referral traffic as we would expect.
Update: Google no longer shows own domain referrals as organic traffic.
Tested: Google Webmaster Tools
Log into Google Webmaster Tools and click on one of your keywords, select one URL from the list of suggested pages containing that term and click on it.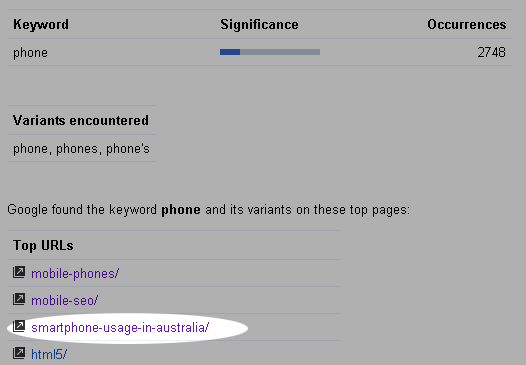 Now go to Analytics and switch to a live overview (you can filter by clicking into (not provided) to reduce noise if you have a busy site: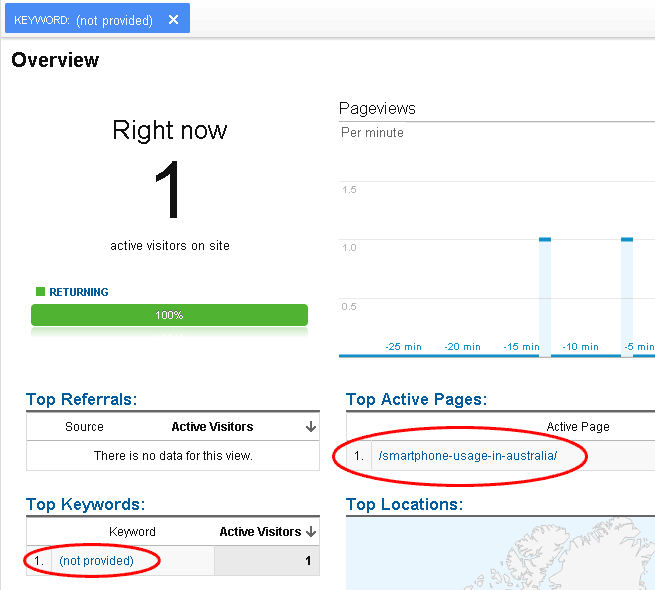 Tested: Google+
Clicks from Google+ shared links count as organic search traffic: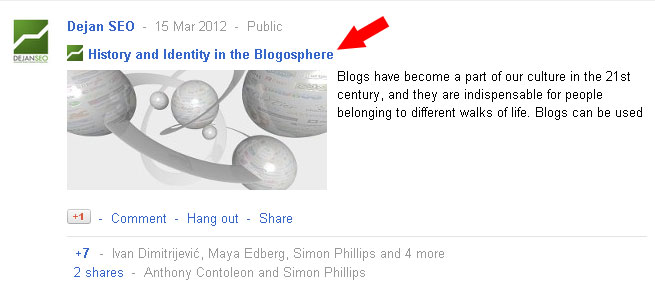 Links via:
http://plus.url.google.com/url?sa=z&n=1332033639227&url=http%3A%2F%2Fdejanmarketing.com%2Fhistory-and-identity-in-the-blogosphere%2F&usg=-yRDh_HauXz18Yt4RFfpW-B9DQ4.
to:
https://dejanmarketing.com/history-and-identity-in-the-blogosphere/
In Google analytics this shows as organic search traffic: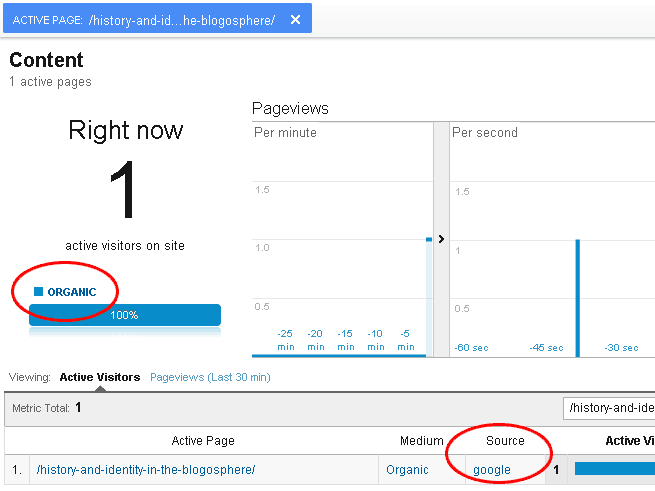 Have you noticed this?
Is this just a live analytics bug or does this data also go into permanent stats? Please use the comments below or our Google+ thread to let us know if you notice this anywhere else.
Dan Petrovic, the managing director of DEJAN, is Australia's best-known name in the field of search engine optimisation. Dan is a web author, innovator and a highly regarded search industry event speaker.
ORCID iD: https://orcid.org/0000-0002-6886-3211
---
---
---