The most important things to remember – for 2012 and also for the next decade in the social web – are not even about cool tools.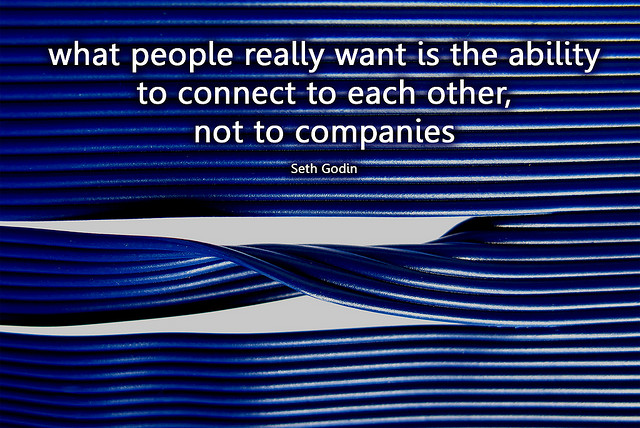 There are numerous predictions these days by experts in different fields of  information and communication technologies concerning what 2012 is bringing to the Internet. The acceleration of innovation in digital technologies, connectivity and  transparency in communicating online – creating, consuming and engaging in ePublishing, in information and knowledge dissemination – is quite a challenge for most internet users to track.
I want to focus on three basic non transient attributes of web engagement that will keep on trending in 2012 (and the years to come), all tendencies and practices that I regard as substantive for the global interconnected society. Here are my keywords for 2012 for everyone who is in internet technologies, community building, marketing, publishing or education to have in mind:
What do you have to say or share?
Substance!
No matter how many trivial memes may be travelling through the internet,  content is still the king. People publish every day, expressing their opinions, sharing  information, creating content together in self-organising systems such as Wikipedia. Not just any content is important, only content that's
concise – Research shows attention span is shrinking. Readers just skim text that's too long, regardless of its quality.
clear – A simple, clear message is always the best. Even detailed academic research and exploratory analysis needs the kind of clear simplicity that people like Seth Godin and Danah boyd deliver.
compelling – Content has to be multi-modal, using every form of online communication to be interactive and engaging. How can it be "the Social Web" if it doesn't engage the public? Which leads us to the second important facet…
How do you get online, and how open is your Internet?
Connectivity!
It empowers us to undertake and participate in the world wide actions, both online and offline. The internet has been a serendipity machine of connection since DARPAnet, back in the 60s of 20th century, starting with emails, usenet, BBS, chats, forums, later on with virtual communities, blogs, open source software, and onwards to the expansion of the social networks today. The Internet makes us Social by interacting with each other. By sharing thoughts, content, information, links, data. The Web was always social. Now with the wide spread of connecting devices, mobile phones even in world regions where the poverty and economic problems may be an issue,  it is getting uber social.
You have to learn how to walk before you start to run.
Skills.
 You cannot just open a  Facebook account (or maybe have someone else open it for you) if you don't know even how to use email. From my research I've found that many young people skip the email step and go right to Facebook –  some may believe that Facebook is the Internet.  Maybe one can do this, but if they do they are missing the point.  Someone else will pull them in their marathon  of "liking" and browsing Facebook (as its probably their Bible and the first page they check in the morning), or they may be cyber bullied without even knowing it. Eventually they will fall, grounded by spammers or stalkers or malware or worse. They are missing the key skills. Twenty first century skills.
These three components of the next social web are exclusive as everything else is adding up to the basic concept, and anticipations can go beyond and beyond: the web will go local, local communities will grow, mobile expansion to the Global South will still be developing with new applications and initiatives, the web will go more social in personalization and simplicity and so and so, and all these are transient anticipations that are already happening. The most important trend for 2012 isn't a cool social media web site. In 2012, most of the world needs Content, connectivity and skills.
Flickr image by Will Lion http://www.flickr.com/photos/will-lion/3132083044/
Article by: Danica Radovanovic
Dan Petrovic, the managing director of DEJAN, is Australia's best-known name in the field of search engine optimisation. Dan is a web author, innovator and a highly regarded search industry event speaker.
ORCID iD: https://orcid.org/0000-0002-6886-3211
---
---
---