OMG! Algorithm Update is off the Scale
Friday May 24, 2013

Categories:
Matt Cutts wasn't wrong, the latest algorithm change was major. Algoroo was off the scale yesterday, we don't even have a gauge that goes that high in our roo metric widget.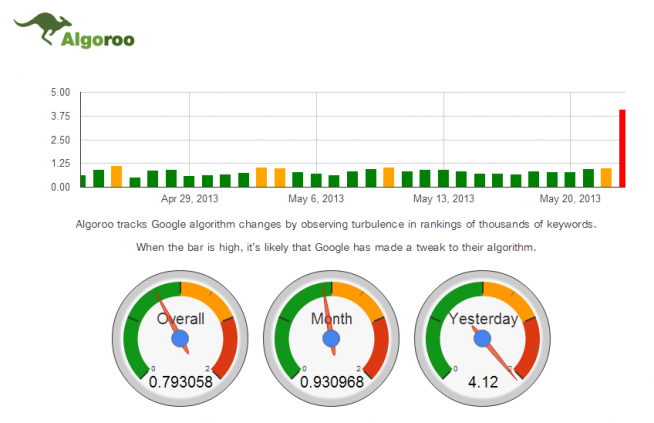 Source: http://algoroo.com/
Even though the estimated percentage of affected queries was apparently quite low, we're still seeing major fluctuations (both ups and downs) in the 10,000 tracked keywords.