While not a new feature, +Post ads have only made a subtle appearance until now. It looks like somebody at Google decided to give the little used feature a little boost. Some webmasters are reporting a new prompt popping up with the following message: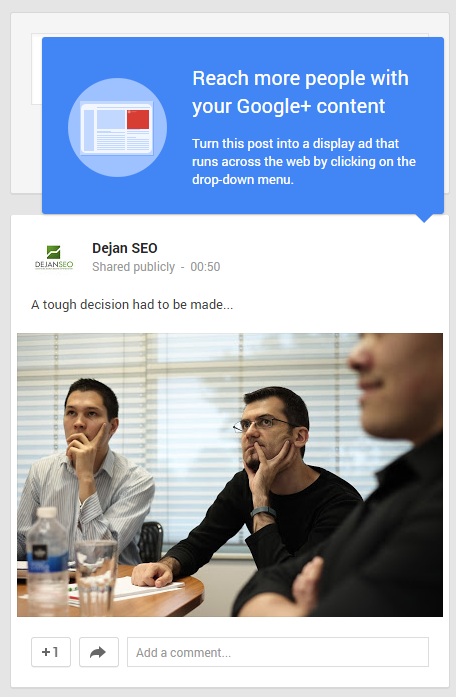 [styledbox type="information" align="center"]
Reach more people with your Google+ content
Turn this post into a display ad that runs across the web by clicking on the drop down menu.
[/styledbox]
I can think of only one other such attempt at advertising through Google+ network. In this case the usual post options now bring up an additional link called "Promote this post":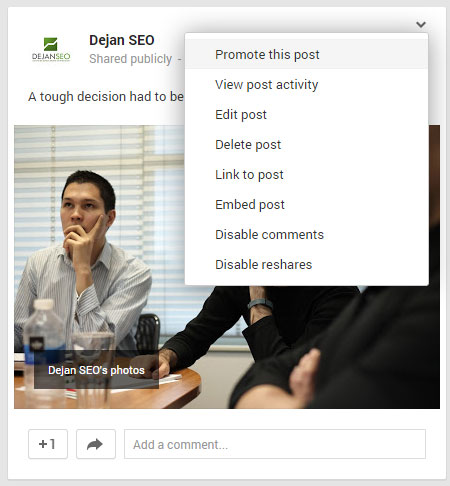 Webmasters are then offered a link they can share with their media buyer or proceed to AdWords. On the same page is the ad preview section where we can adjust various ad formats and give the feature a test drive.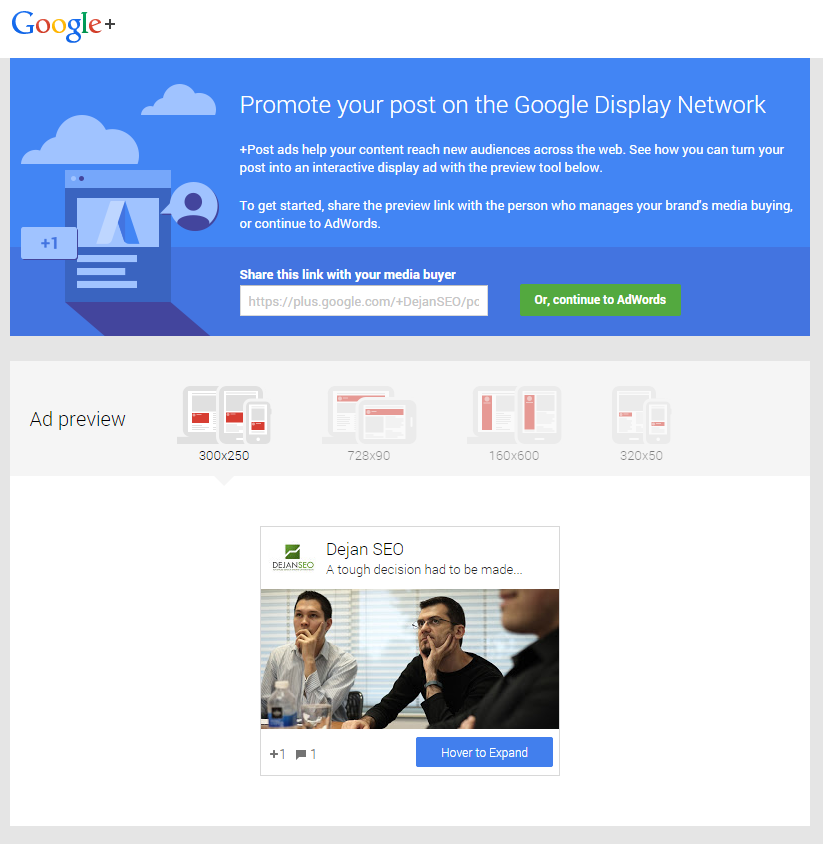 [styledbox type="information" align="center"]
Promote your post on the Google Display Network
+Post ads help your content reach new audiences across the web. See how you can turn your post into an interactive display ad with the preview tool below. To get started, share the preview link with the person who manages your brand's media buying, or continue to AdWords.
[/styledbox]
On hover, the ad shows a progress bar: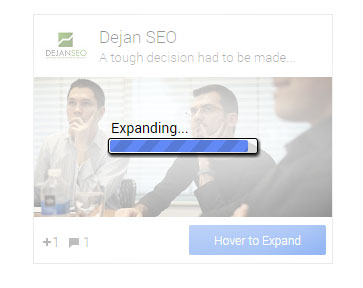 Once fully loaded, the post will expand and show images, content and even the comments section: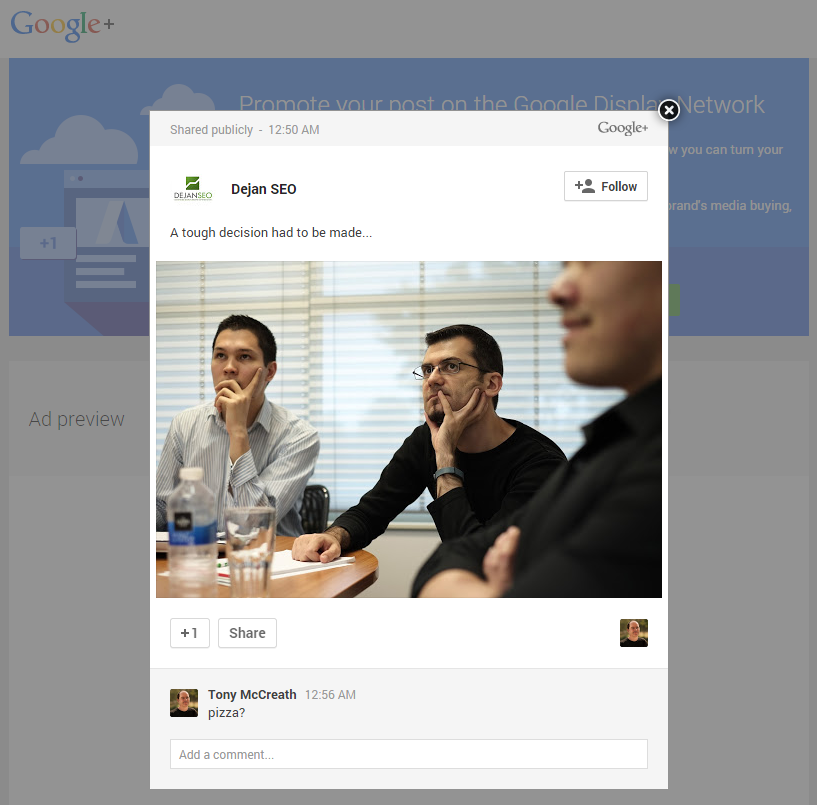 Clicking on the AdWords button takes you straight to the campaign set-up. Here's how it looks like: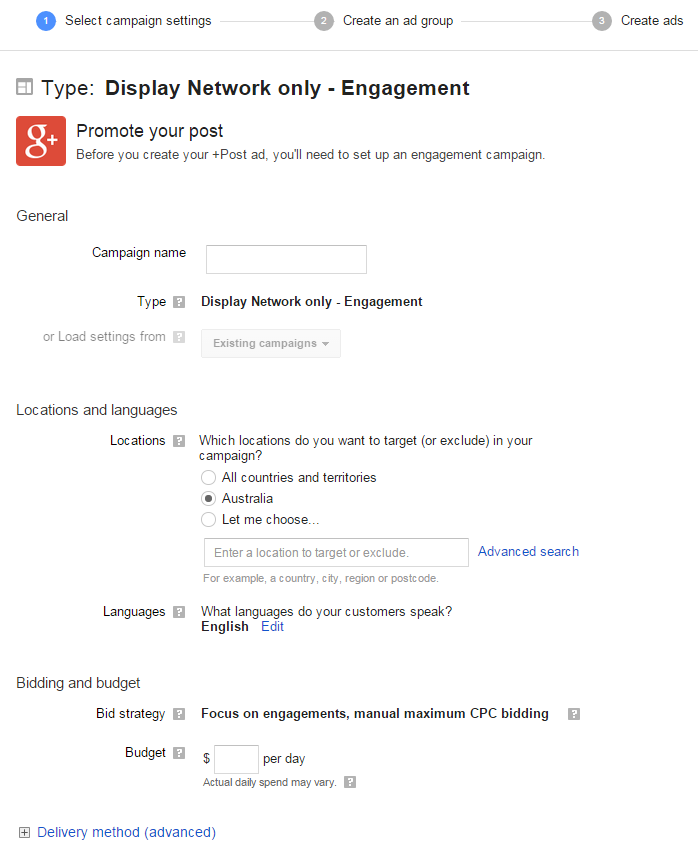 Pages which already have this feature accessible in their account can promote any post by simply adding "/promote" at the end of the post URL.
Example: https://plus.google.com/b/114074532743058808065/+DejanSEO/posts/dYQnijgD8SV/promote
For more information about this feature visit: Google Brands and +Post Ads pages.
Dan Petrovic, the managing director of DEJAN, is Australia's best-known name in the field of search engine optimisation. Dan is a web author, innovator and a highly regarded search industry event speaker.
ORCID iD: https://orcid.org/0000-0002-6886-3211
---
---