Hypothesis: Quality content can rank well without links for low competition queries.
Experiment Result: False.
Start Date: August 2016
End Date: April 2018
Number of Queries: 265
Number of Pages: 30
Domain: 1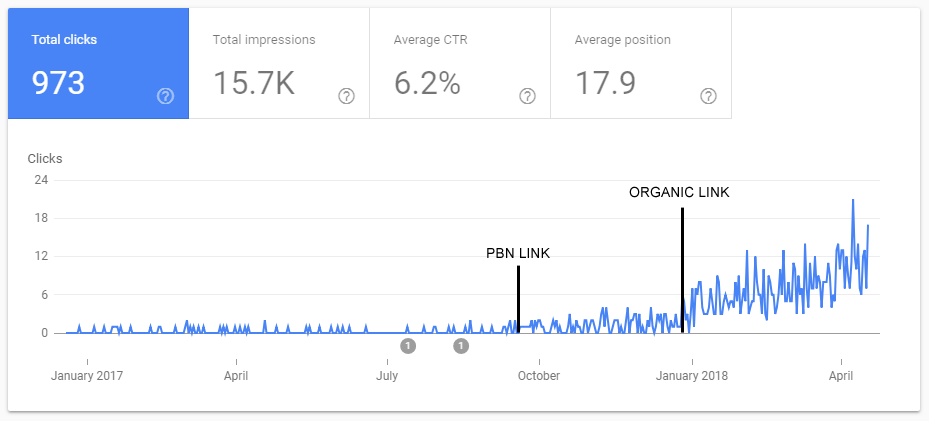 Between August 2016 and late October 2017 our test domain didn't have any appreciable organic traffic. After adding a site-wide link with domain as anchor text from a single PBN website traffic levels increased somewhat and plateaued thereafter. An organic link surprised us all on Christmas. It was a delightfully archaic looking hub with 30 other outbound links to mainly authority resources on the subject.

Linking Domain Metrics


Linking URL Metrics
It's interesting that the traffic not only jumped, but continued to grow all as a result of a single organic link.
2019 Update
Since I published the experiment results, nothing has been done to the site and no new links have been recorded.
This is the outcome: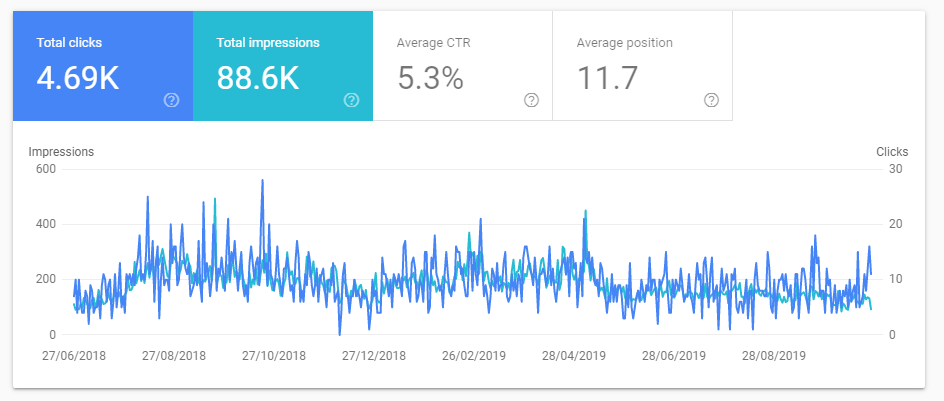 In other words, nothing happened other than slight reactions to various algorithmic updates.
The next stage of the experiment will be to add some links to the domain to see if we record any visibility increase.
Dan Petrovic, the managing director of DEJAN, is Australia's best-known name in the field of search engine optimisation. Dan is a web author, innovator and a highly regarded search industry event speaker.
ORCID iD: https://orcid.org/0000-0002-6886-3211
---
---