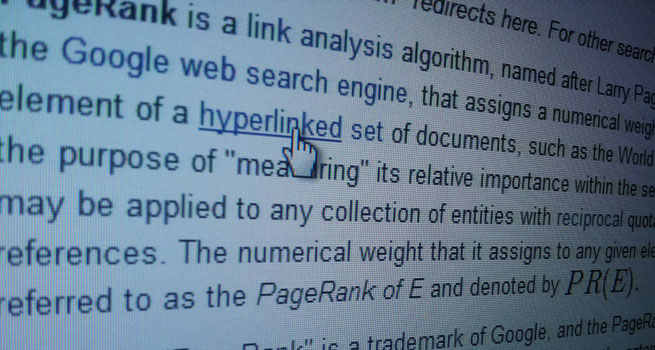 Background
I always felt that surrounding text plays a semantic role in Google's search algorithm, but was never able to ascertain the degree of its influence or whether it has any impact at all. This experiment was designed to test impact of link context on a small scale with a unique search term. Basically I was looking for subtleties.
The Experiment
I registered four domains in the following format:
http://********001.com.au
http://********002.com.au
http://********003.com.au
http://********004.com.au
Each was linked from a separate page on a well-established website, but using different link styles. Same amount of controlled PageRank was passed to each.
Here's how we linked to each newly registered domain:
001: [exact phrase]
002: Surrounding text followed by the [exact phrase]: http://********002.com.au
003: Image link with an ALT as [exact phrase]
004: Some surrounding text with [exact phrase] near the link which says click here.
Experiment Results: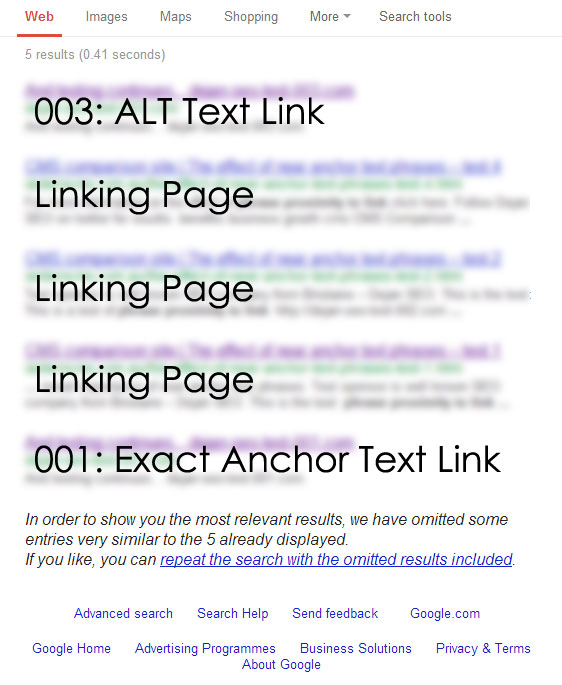 Surprisingly ALT text based image link wins with exact match anchor text link being at the bottom of results. Click on the "repeat the search with the omitted results included." added one linking page to results while the pages linked with "click here" and "http://********.com.au/" as anchor text did not show up as relevant results for this search query at all.
I am personally disappointed with this outcome and hope that somebody proves me wrong in a follow-up experiment.
What did I learn from this?
Image links are awesome!
Feedback & Comments: Google+
Dan Petrovic, the managing director of DEJAN, is Australia's best-known name in the field of search engine optimisation. Dan is a web author, innovator and a highly regarded search industry event speaker.
ORCID iD: https://orcid.org/0000-0002-6886-3211
---
---
---