What is the average user time on Google's search results?
Friday September 20, 2019

Categories:
Dejan Marketing team surveyed 1,500 Australian Google users and asked how long they review search results before they decide which website to visit.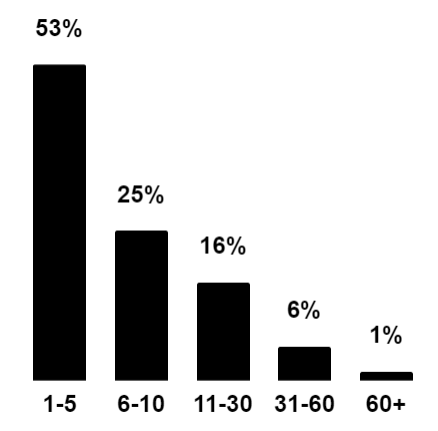 53% of our respondents stated they take up to five seconds
25% click between six and ten seconds
16% take longer, up to half a minute
6% up to a minute
1% over a minute
The remainder has been filtered out as nonsensical
With nearly 80% of Google users making their selection within ten seconds, it becomes clear that snippet attractiveness plays incredibly important role as a traffic generator.
Things that impact snippet attractiveness include:
User Intent Match
Special Features
Snippet Geometry
Content Clarity
Brand Recognition
Power Words
Differentiation