[easy-social-share buttons="google,linkedin,twitter,facebook" counters=0]
Enjoyed Dan's talk?
Here you can download his slides and access bonus information.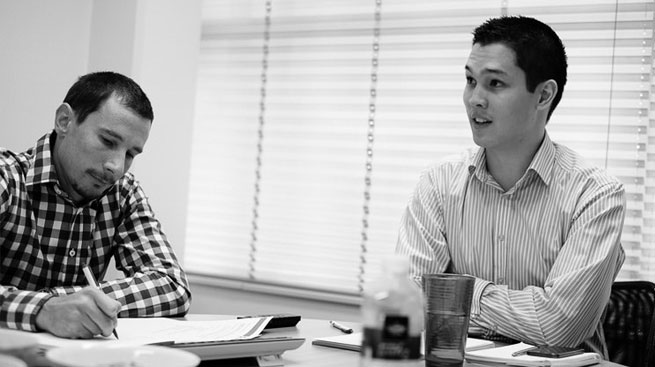 Special Offer: One Hour Consultation
Only three spots available. Expires 31 August 2015.
Receive a one hour consultation with a member of our expert team to discuss issues and challenges you may have with your content and digital marketing.
Oops! We could not locate your form.

We offer our clients more than just technical assistance with their website and a Google AdWords account. Since 2008, DEJAN has amassed a team of talented professionals with skills in search engine optimisation, content marketing, pay-per-click advertising and conversion rate optimisation. With every client comes a campaign focused on long-term results aimed at boosting traffic and maintaining search visibility.
Strategy
A DEJAN strategy embodies thorough research and proven tactics to achieve the client's goals. Our strategists boast a superior business knowledge across many industries to back up the technical expertise that is ingrained within DEJAN.
Content
Content Marketing has well and truly outlived its "buzz-word" status and is here to stay as a vital element of any company's digital marketing mix. The content we deliver will improve user engagement, obtain valuable referral traffic and spread positive messaging that is consistent with your branding.
Outreach
DEJAN has spent many years fine-tuning outreach strategies to create highly effective link partnerships between our clients and relevant websites of high authority. Our outreach team is in touch with many influential bloggers and websites that will lift your website's online presence.
Rankings
Ranking highly for the right keywords will not happen overnight and an effective strategy isn't about being number one for as many keywords as possible. DEJAN takes the approach of securing a high ranking for keywords that will funnel meaningful traffic to your website for the long-term.
Conversions
Converting a click into a sale or enquiry is a mix of art and science and something DEJAN has spent considerable time perfecting since the company's inception. We split-test a multitude of call-to-actions and on-page elements to improve your website's usability and conversion rate.