August 9th Update: As reported by @alexasigno, Google has just introduced a new SERP layout for branded terms which looks like this: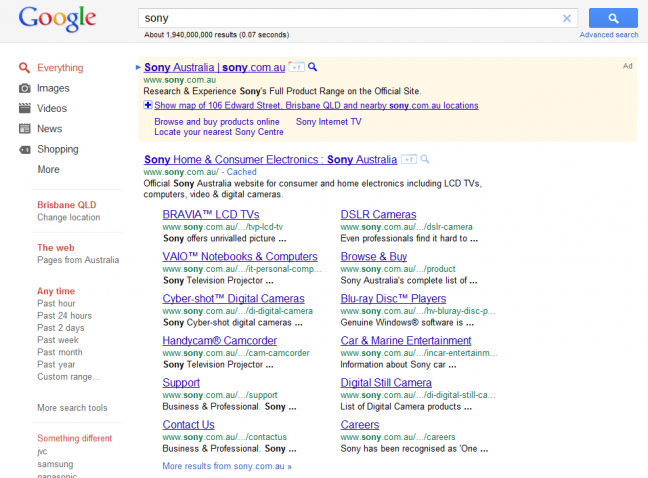 More compact version is available for some Australian domains such as Flight Centre: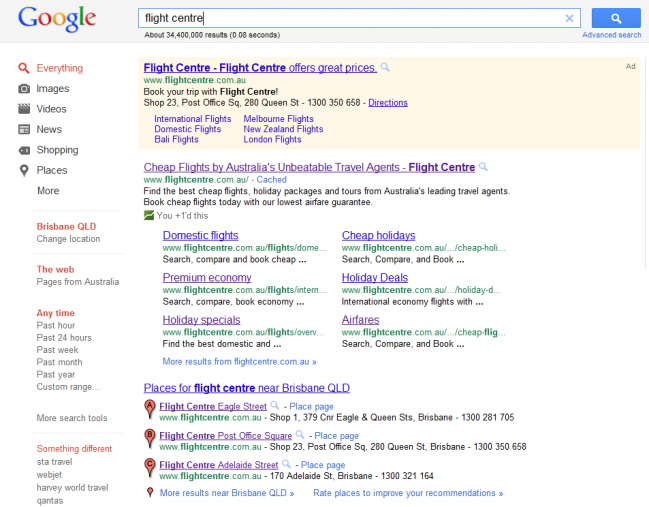 —
SERPs (Search engine result pages) are a familiar sight to all internet users, but their presentation is starting to transform more rapidly than ever. Traditionally there has always been the ten main results with pagination at the bottom. Google and Bing have since been gradually introducing different trials, experiments and changes trying to gauge what will work for their users. Some of these are visible in mainstream search results today and some are still in the experimental stage.
An interesting observation our team made was that there is an increasing difficulty in calculating the absolute position for ranking pages of our clients due to many factors including numbers of results, location, browsing history, language, search verticals…etc.
Here is a great example of how Google counts results in completely different ways for two SEO relates searches: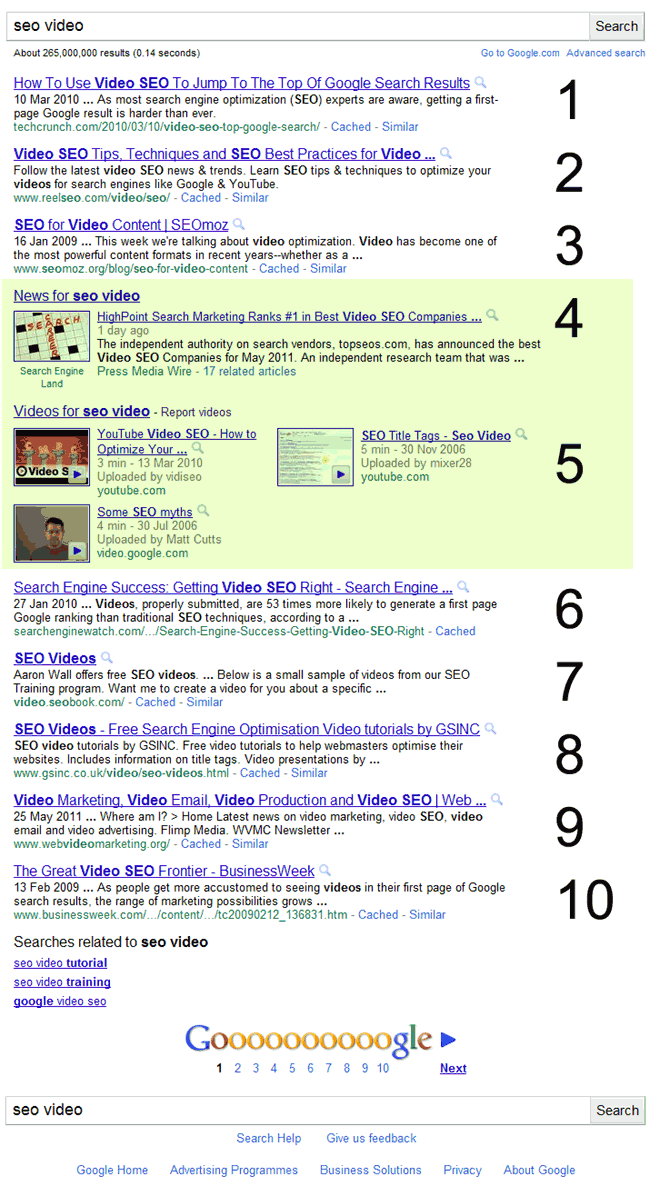 In the above example Google groups video results and counts them as one but in the following example we get the opposite: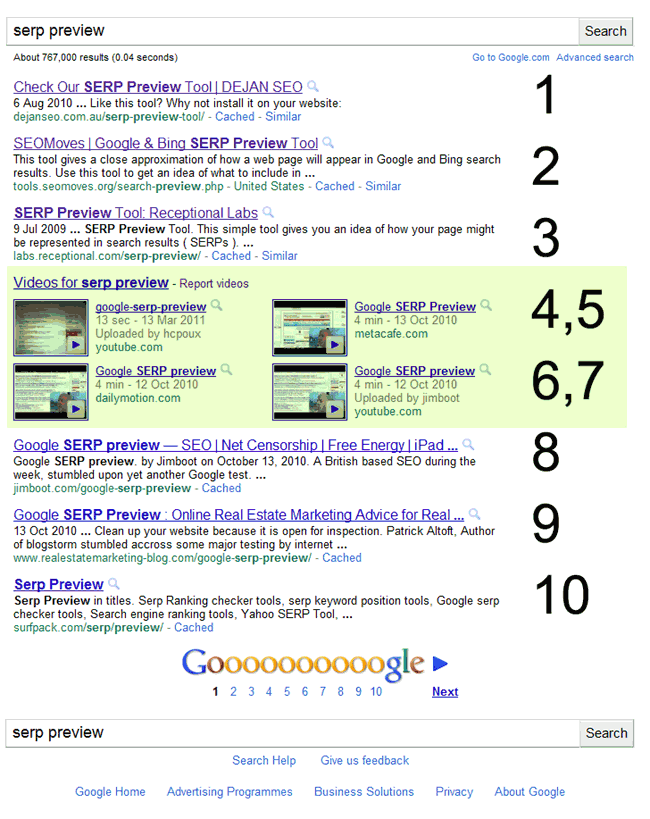 What seems to be an odd six result page is in fact ten results with videos each counted as individual result. The two examples in this article illustrate increasing complexity and sophistication of search engines. We can expect this trend to continue to the point where an absolute ranking position will become nearly obsolete.
Solution? If we're to play by the rules completely the only real solution is to utilise Google Webmaster Tools ranking data which does not display exact rankings either but works with averages instead. The limitation of this tool is lack of historical tracking but SEOs and webmasters can still download ranking data in CSV format and keep internal records.
Dan Petrovic, the managing director of DEJAN, is Australia's best-known name in the field of search engine optimisation. Dan is a web author, innovator and a highly regarded search industry event speaker.
ORCID iD: https://orcid.org/0000-0002-6886-3211
---
---