Stronger flux than "Medic"
3rd most volatile day in 2018
Most volatile day this year since 10th of March
Impacts desktop more than mobile
Google has just rolled out another update, significantly more prominent than the recently reported "Medic". It's the biggest flux we've recorded since the 10th of March peak and the 3rd most volatile update recorded in 2018. What seems obvious is that it impacted desktop results more than mobile (which tends to be more volatile on average).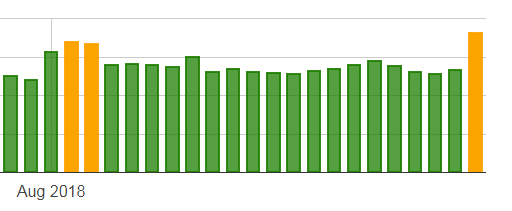 Desktop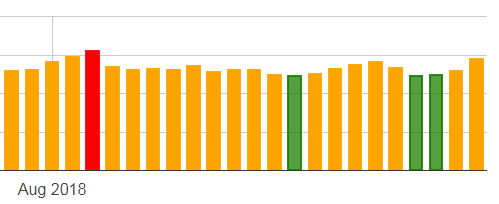 Mobile
Data Source: Algoroo
Update Overlap
"Medic" appears to have overlapped with a month-long mobile result test by Google from 16th of July until 22nd of August.
Google results on the 23rd of August look very similar to the previous day (showing in red, marking the end of the mobile test).

Dan Petrovic, the managing director of DEJAN, is Australia's best-known name in the field of search engine optimisation. Dan is a web author, innovator and a highly regarded search industry event speaker.
ORCID iD: https://orcid.org/0000-0002-6886-3211
---
---