1,500 Mechanical Turk workers were instructed to:
search for [money term]
search for [money term, test site brand]
click on [test site]


I wanted to see if a follow-up search and high CTR had any impact on Google Suggest and rankings.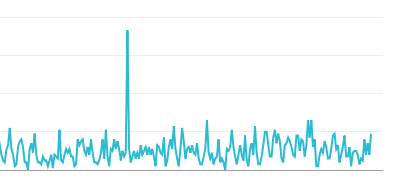 While we did notice a spike in clicks and impressions, Google Suggest wasn't influenced in any way and neither were rankings.
A follow-up experiment could include a and consistent longer test period with more workers but it would cost a fair bit, so I'm parking this idea for now.
Extra Information
Amazon doesn't give much detail about qualified workers: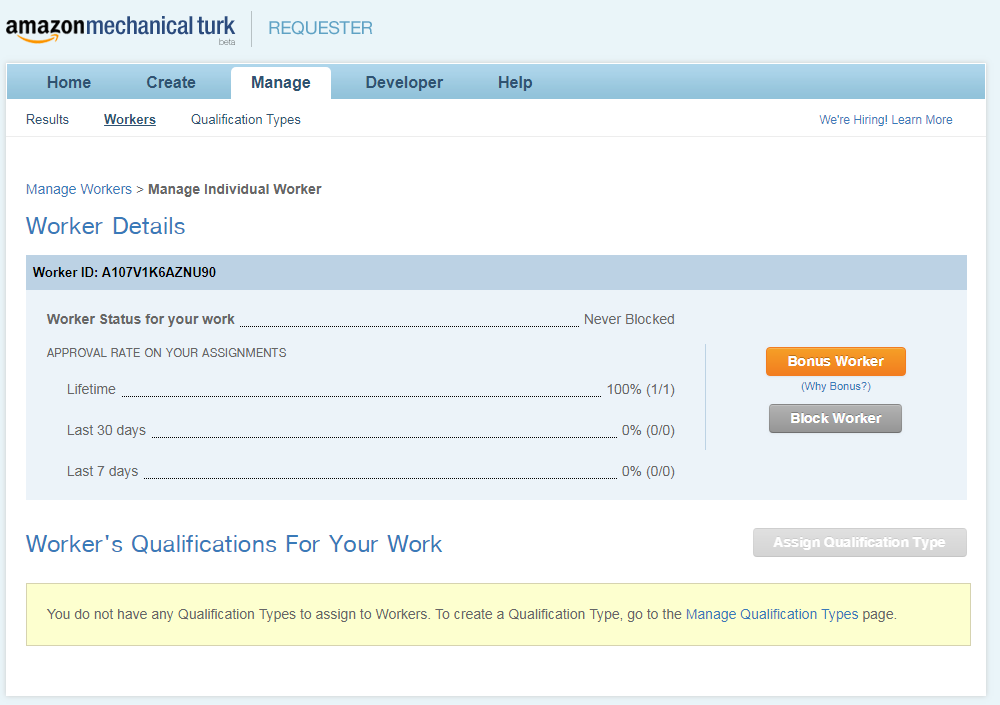 Here's a sample of mturk workers in csv format.
I do have Search Console data for the test query and here's a typical day:
Locations
| Countries | Clicks |
| --- | --- |
| India | 283 |
| United States | 147 |
| Turkey | 11 |
| Macedonia | 10 |
| Unknown Region | 10 |
| Australia | 7 |
| Nigeria | 5 |
| Sri Lanka | 5 |
| United Kingdom | 4 |
| Venezuela | 4 |
| Croatia | 4 |
| Greece | 4 |
| Italy | 3 |
| France | 2 |
| Belize | 2 |
| Philippines | 2 |
| Canada | 1 |
| Romania | 1 |
| Germany | 1 |
| Thailand | 1 |
| Bangladesh | 1 |
| Bahrain | 1 |
| Colombia | 1 |
| Guatemala | 1 |
| Japan | 1 |
| Mexico | 1 |
| Sweden | 1 |
| Tunisia | 1 |
| Spain | 0 |
| Ireland | 0 |
| Iran | 0 |
| Poland | 0 |
| Slovenia | 0 |
Device Breakdown
| Devices | Clicks |
| --- | --- |
| Desktop | 486 |
| Mobile | 20 |
| Tablet | 9 |
Dan Petrovic, the managing director of DEJAN, is Australia's best-known name in the field of search engine optimisation. Dan is a web author, innovator and a highly regarded search industry event speaker.
ORCID iD: https://orcid.org/0000-0002-6886-3211
---
---