Our last Big Brand Digital interview left us with a hunger for more. In our second in the series, we speak to Michael Betteridge, who gives us the low down on the inner workings at Wotif and the decision making process for their latest campaign, Wotifia. The result is a real treat, and a rare insight for many digital marketers into integrated, cross channel marketing at one of Australia's biggest brands.
Interview with Michael Betteridge
Tell our readers a bit more about you, your experience in online marketing and your current position.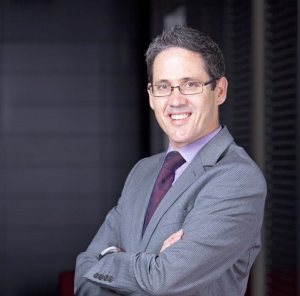 I've been General Manager of Marketing for the Wotif Group for around a year now, although I've been in marketing in the travel, tourism and the airline sector for more than 15 years. I've worked across a range of international markets including a stint in the US during the early days of online marketing, which was an exciting time to be involved in the industry. Digital marketing has been a constant for me throughout my career, from the implementation of one of the first e-commerce booking engines for a travel agency in the 90s, to really basic email and search engine marketing, the launch of countless websites and social media platforms and major brand communications and identity work, including the exciting coverage of data, technology and creative content here at the Wotif Group. I oversee a portfolio of consumer travel brands in my current role and lead an amazing team of brand, CRM, social, PR and partnership professionals.
What is your favorite online marketing channel and why?
Right now it's less channel and more platform: specifically platforms that allow us to entertain and connect with our customers via video.
What tools do you consider essential for your work?
A few things:
Immediate access to data and the expertise to tame it and find the hidden insights about our customers;

Mobile devices. When I'm not travelling I'm wandering – in the office, at home, out and about – so I need to remain connected. Maybe it's just in case anyone ever gets worried and comes looking for me. Hasn't happened yet.
Tell us about one of your top achievements in digital marketing. Something you're proud of.
Digital has been integral throughout – even our radio activation has a digital and social piece!
Our most recent relaunch of the Wotif brand, Wotifia. The creative brief was to be brave and bold; the media brief was to find our next generation of travellers in the media that allowed us to do more than just interrupt their viewing. We've brought it to life across all customer touch points both paid, earned and owned. Digital has been integral throughout – even our radio activation has a digital and social piece. And data. We've captured a lot of data.

What was the decision process for creating the Wotifia campaign and how does it tie in with the brand?
The Strategy: We needed to be famous for more than just discount domestic accommodation – we offer travel options in more than 69 countries with access to more than 120,000 flights and a unique dynamic packaging solution – plus we needed to reach a whole new audience of travellers that haven't necessarily grow up with Wotif.com;

The Brief: To be bold and brave in order to reinvigorate our brand and reposition Wotif.com as Australia's Favourite Online Travel Destination;

The Agency Pitch: Three of the best agencies challenged us and M&C Saatchi ultimately won when they created Wonderful Wotifia, everyone's own travel utopia, with its own anthem to boot;

The Plan: Match Media uncovered our travellers passion points and developed a digital and radio channel plan that tapped into these moments in our customers lives, which gave us plenty of room to add some creative excitement.
With open and continuous communications, decisions and approvals were easy. Our board and CEO backed us all the way and the results so far have been outstanding.
What are your biggest challenges at the moment?
Being able to tame the data, prioritise the insights and stay focused on the opportunities these represent.
The ability to unify the data across devices: our customers traverse so many devices and platforms in a single day, let alone across the trip booking cycle and, indeed, their complete lifecycle.
Give us one prediction for next year. What do you see as an emerging trend / issue in the online space
Having a single customer view across devices will continue to elude many businesses; as will the ability to create increasingly personalised experiences for customers across touch points. I also predict the return of BIG inspiring and memorable anthems in creative communications. Music motivates people to do great things.
Now it's your turn!
What questions would you ask the top digital marketing managers at some of Australia's biggest brands? Do you work for a big brands and want to share your experiences or latest project launch? Let us know and we can look at featuring you / your questions in the next post.
Dan Petrovic, the managing director of DEJAN, is Australia's best-known name in the field of search engine optimisation. Dan is a web author, innovator and a highly regarded search industry event speaker.
ORCID iD: https://orcid.org/0000-0002-6886-3211
---
---