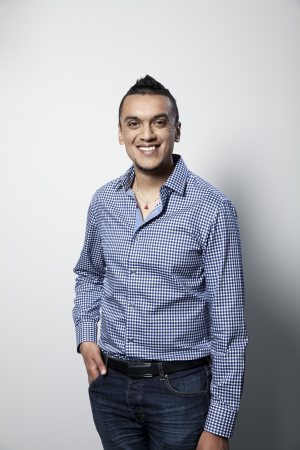 Tell our readers a bit more about you, your experience in online marketing and your current position.
I have been in the Online Marketing space for 9 years now. I started with link building in 2005 at MelbourneIT. Currently I'm Senior Manager for SEO & Content Marketing at Sensis where I'm charged with managing Sensis' own portfolio of sites and their ranking. In addition to the SEO responsibilities, I also manage a team responsible for producing unique, SEO friendly content for our consumer sites to create engagement with our users. I've been at Sensis for 6 years now. In my career so far, I've had a chance to manage backlinking, SEO, paid search, content strategy, search teams and projects ranging from single page sites all the way to multi million page sites.
What is your favorite online marketing channel and why?
That is a tough question. Not sure whether you mean search engine or channel in the sense, where do I do most of my reading and research. If you are referring to engine, I would have to say BING. It is my homepage on Chrome and Firefox. I love the daily rotating images that BING has on its homepage. Wonderfully inspiring way to start the day with a bit of general knowledge. Its image search capabilities are also a lot better than Google in my humble opinion.
What tools do you consider essential for your work?
The number one tool I consider most valuable in my arsenal is TRELLO. I love the simple GUI interface of Trello http://www.trello.com/ and how well it works within an Agile environment. It is perfect for managing multiple pieces of work going on within different sites and environments and to be able to assign people to each task and see what the status is at a glance is great. It also comes with an iOS and Android friendly App which is just as powerful as the desktop site and keeps everything in sync.
I also value the MOZ data and insights a lot. This allows me to keep an eye on all my sites as well as the unique competitors for each one. Understanding that Yellow Pages, White Pages and WhereIS for example are totally different sites with totally different user bases and their own competitors means I can track and monitor each one separately through MOZ campaigns.
The Firefox Web Developer Plugin comes with a whole suite of tools that are wonderful for SEO analysis. The ease with which you can check presence of JavaScript on page, DOM elements, CSS elements, Responsive Web Layouts, ALT tags on images amongst others at a single click of the mouse is amazing.
Tell us about one of your top achievements in digital marketing. Something you're proud of.
One of the things that I'm most proud of during my time in Digital Marketing would be the scale of penetration of SEO knowledge in an organisation as large as Sensis. Over the last 4 years, there's been tremendous appreciation for SEO knowledge and the training or 101 sessions that I've run within the business have also been voluntarily widely attended by our staff.
Tell us about your interactions with Matt Cutts?
We received an email directly from Matt Cutts last year (September 2013) where he was referring to an blog write up that mentioned the Yellow Pages site here in Australia and the automated notices that Google started handing out at the time with regards to Panda penalties. We responded to Matt's email to explain why we had done an implementation the way we had, which helped keep us out of being perceived as "black hat". A month later, I was fortunate to attend PUBCON held in Las Vegas in October 2013 and met Matt Cutts in person and was able to have a conversation about our short email exchange amongst other things.
What are your biggest challenges at the moment?
When you're working with sites as large as Yellow Pages, White Pages, WhereIS and our latest site, Sensis, it is a challenge in itself due to the dynamic nature of the code and templates that drive these sites to be able to bring about SEO changes. In addition to this, there's a huge challenge for development resources as you're working towards getting SEO changes implemented alongside product initiatives, user feature releases and bug fixes amongst other things.
Tell us a bit about your latest project.
The latest project I have been working on is the newly released Sensis site which went out at the start of the month.
This site is still in its initial phase and has a long way to go still as we develop it further and include attributes such as real time support and eCommerce capabilities. Keep an eye out on this one as we progress.
Give us one prediction for next year. What do you see as an emerging trend / issue in the online space?
With the number of recent updates that Google has made and continues to make towards a web with high quality content, high quality links and high quality site designs, it is easy to predict that originality will go a long way towards getting the best out of your digital assets.
Dan Petrovic, the managing director of DEJAN, is Australia's best-known name in the field of search engine optimisation. Dan is a web author, innovator and a highly regarded search industry event speaker.
ORCID iD: https://orcid.org/0000-0002-6886-3211
---
---