Webmaster and marketers rejoice! Google has introduced fresh data in Search Console and is visible in both the graph and the data table. Your search performance statistics can now be less than 24 hours old which is amazing.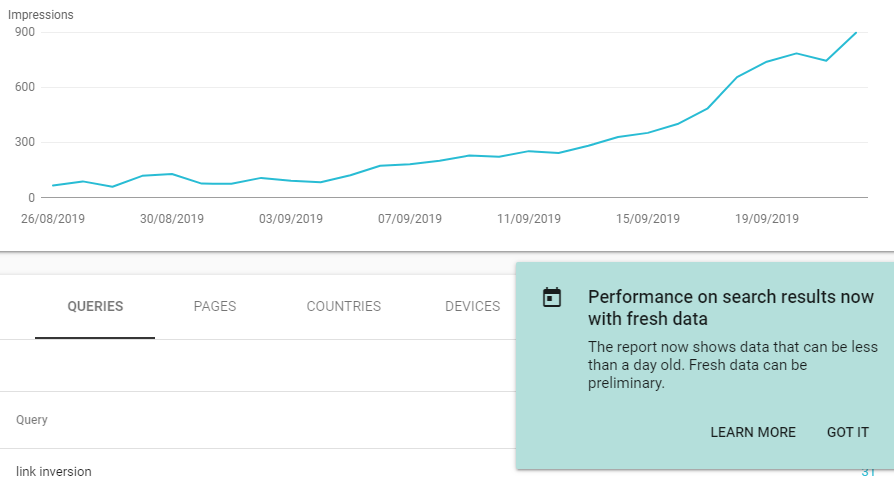 Performance on search results now with fresh data: The report now shows data that can be less than a day old. Fresh data can be preliminary.
In
their documentation
, Google refers to this as "preliminary data" since it may change once all of it has been consolidated.
Preliminary search console data will be annotated appropriately to avoid confusion, here's how it looks like:
Discover data is not included in this update. We're investigating to see if API data is affected at all.
This update in Google's Search Console is significant as it make their tool, much more useful for proactive users who keep up with traffic trends on a daily basis.
Dan Petrovic, the managing director of DEJAN, is Australia's best-known name in the field of search engine optimisation. Dan is a web author, innovator and a highly regarded search industry event speaker.
ORCID iD: https://orcid.org/0000-0002-6886-3211
---
---