Professor Malcolm McIntosh
B Education, M Peace Studies, PhD
Director, APCSE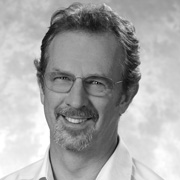 Professor Malcolm McIntosh teaches courses in sustainable enterprise and leadership at Griffith University in Australia. He also appears as a visiting professor at three universities in the U.K. and South Africa. Professor McIntosh helps to supervise doctorate-level students at Tokyo's U.N. University as well. He founded the Asia Pacific Centre for Sustainable Enterprise and directs it on a daily basis. He speaks at various events and serves on the boards of several organizations.
McIntosh represents Griffith University at the European Academy for Business in Society. Additionally, he serves as the chairman of the Sustainable Enterprise Seminar Series. He maintains membership in the European Council on Sustainability and Corporate Responsibility, as well as the Canadian Business Ethics Research Network. He regularly promotes the concepts of sustainability and corporate social responsibility in a range of settings.
Professor McIntosh also has significant experience working for businesses and governments. He worked as an adviser for the British, Canadian and Norwegian authorities. McIntosh has assisted a number of major corporations in developing social responsibility plans, such as Pfizer, Rio Tinto and Shell. Various United Nations agencies have employed him as well, including the Environment Programme, the Development Programme, and the International Labour Organization. He served as a Special Adviser to the U.N. Secretary-General's Global Compact. He has also worked for non-profits like The Eden Project and Oxfam. His work as a film producer led to the creation of BBC documentaries on environmental and social issues. McIntosh was part of a task force that developed the Principles for Responsible Management Education. He also started prosperous companies in Australia and Japan.
Professor Malcolm McIntosh attended the University of London and Bradford University. While in London, he earned a bachelor's degree in education. McIntosh also completed the necessary courses to earn a master's degree and a doctorate in peace studies. He went on to start the Journal of Corporate Citizenship and served as its editor. He began working to establish the APCSE in early 2009. Professor McIntosh first became a successful businessman before moving on to teach, publicise and advise on issues of corporate social responsibility and economic sustainability.