A study by Dejan in January 2016 investigated Brisbane's image in Australia and in the United States. Two thousand respondents were asked to write down the first thing that comes to their mind when they think of Brisbane.
Weather was by far the first association among a thousand surveyed Australians. About one in four mentioned sun, heat, humidity or storms. Other prominent themes included sports, river, beach and the Gold Coast.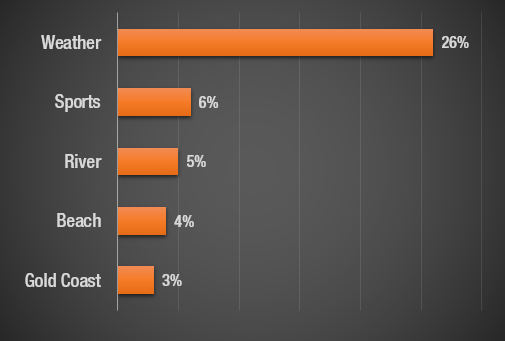 Positive Sentiment
We recorded less than 2% of explicitly positive responses containing terms such as "beautiful", "cool", "fun", "nice" and "sensational". Implicitly, however about 60% of respondents thought of generally positive concepts including good weather, sports, fun activities and attractions.
Negative Sentiment
A total of 172 responses (roughly 17%) included explicitly negative terms such as "boring", "bogans", "flood", "heat", "humidity", "traffic" and "racism".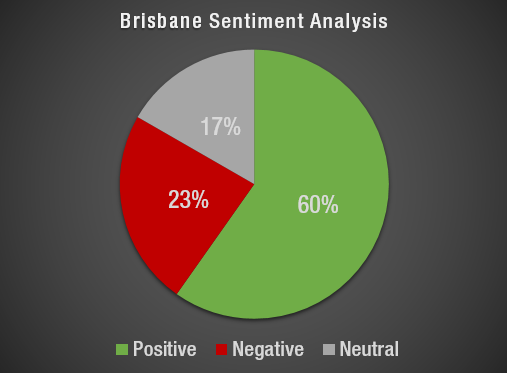 In the United States only about a third linked Brisbane with Australia, while others thought of various European destinations including Austria, England, Germany, Portugal and Spain. Six respondents believe Brisbane is a country.
Among those who appear to know something about Brisbane the responses included a stereotypical list of Australian terms such as:
Kangaroos

Gold Coast

Koalas

Beach

Cricket

BBQ
Raw Survey Data
Raw study data is available for download for each location: